Empowering individuals and teams to discover their leadership  fingerprint and inspire growth.
One can never consent to creep
when one feels an impulse to soar.
Helen Keller
Leadership & team
development
Our professional coaching experience focuses on finding your fingerprint — both personally and in the workplace. Our coaching approach centers around using the Enneagram as a tool to discover a deeper understanding of yourself, and as a pathway for teams to become healthy and high performing.
The Enneagram Assessment helps to reveal which of the Enneagram styles you tend to adopt and unlocks powerful insights into how you relate to others and yourself.
These insights, alongside personal consulting and coaching, help to achieve powerful growth on the journey to find your fingerprint, inspire success, and effect change.
Helen During is an internationally accredited Enneagram Specialist and Executive Coach. Helen has a strong corporate and entrepreneurial background, with over 15 years of experience coaching individuals and teams in the workplace. She has worked with clients across a wide variety of industries including retail, financial services, media, and education.  
As a Leadership Specialist, Helen partners with clients to facilitate a deeper understanding of the leadership fingerprints of individuals and teams. Her forward-looking coaching style inspires curiosity and insight that results in a greater sense of agency and action.
"My coaching approach gives individuals and teams an understanding of their patterns of cognition, emotion, and action, and a sense of the behaviors that hold them back from reaching their full potential. This is underpinned by the insights and richness unlocked by the Enneagram, as well as on-site evidence and contextual feedback.
The Enneagram is a tool of liberation which challenges our untrue assumptions about ourselves and the world and allows us to see new possibilities."
Helen During
Our workshops, facilitated by internationally renowned Helen During, will help you explore your unconscious behaviours and how these show up in personal and business relationships.
MOre about the Health revival workshop 
James Rediger, who wrote the book 'Cured', identified that we need to restore four specific pillars to create the biological platform for healing.
These are the pillars of immunity, nutrition, personal identity and stress.
In cases of poor health, the absence of well being will have its roots in the fragility of one or more of these pillars. Good health and the continuation thereof require us to be mindful of how we attend to these areas, become more conscious of the habits we have that contribute to this, and develop additional practices to strengthen our biological foundations.
Our workshop will delve deeply into each of these pillars, knitting them together in a way that will enable you to produce a powerful and practical personal road map to your good health. Holding the thread of this road map will be the surfacing of your personal story (the pillar of personal identity), facilitated by Integral Coach Helen During. Through quiet and private reflection, the areas that have given you strength and those that may need further healing will surface.
The Enneagram, as a tool, will enhance this journey in its identification of the misplaced anxieties and unsupported assumptions that may be driving your choices and behaviour patterns. Given that your immune system (the pillar of immunity) and your nervous system, so interwoven through their neuroreceptors, are constantly communicating, identifying what you think and feel and how it impacts your health become a crucial part of your journey of well being. Your stress levels (the pillar of stress), driven often by these misplaced anxieties and untrue personal assumptions, inevitably lie in how you respond to and interact with your world. Repatterning this with a more mindful way of being is vital. Our mindfulness and spiritual expert, Chris Ahrends, is uniquely placed to facilitate new insights into your habitual reactions and gently guide you in developing new patterns more supportive of your well-being.
Further to creating the biological platform of our healing is supporting your body with sound nutritional choices (the pillar of nutrition) and habits. Our Integrative dietician, Judith Johnson, is, through her sound knowledge and experience in the science of epigenetics* and nutrition, well placed to share her knowledge of how your food choices can aggravate or support creating a sound biological platform.
Therefore, our workshop will offer a mix of practical exercises to support the surfacing of your previously unseen patterns of thinking, feeling and actions and quiet, contemplative spaces to process these new insights. Gently supported by the presence of our mindfulness expert, who will guide you in the development of new responses to your environment and nourished by the teachings and healthy food as chosen by our Integrative dietician, you will leave our workshop with a well defined personal plan of action to support your well-being and environment to change an individual's health outcomes.
As a theologian and social scientist, Chris believes that becoming fully human – discovering and uncovering who we are – is our life's central calling. There are many paths of discovery, but one, largely neglected today, is meditation.
Chris' meditation practice is informed by his formal training in spirituality, theology and psychology alongside the discipline of yoga and breathwork.
Chris has worked in community-based organisations and in private practice, locally and abroad. He has travelled widely, engaging in a range of faith-based meditation practices from the ashrams of India to rural retreat centres in France and the USA. He now lives in Kalk Bay with his wife Jacqui, entering into that stage of life, that in Hindu mythology is sometimes known as "the forest-dweller".
Integrative Nutrition Therapist & Dietician 
I have been in private practice for nearly 30 years focusing on integrative nutrition therapy, Nutrigenomics (gene based personalized nutrition), chronic diseases, sports nutrition, diabetes care, weight management, holistic wellbeing and complementary Medicine, working with the body, mind and soul.  I have recently co-authored a recipe book with Dr Yael Joffe entitled Genes to Plate which details the practical aspects of food choices and eating according to your health pathways.
I combine my knowledge of integrative nutrition therapy and nutrigenetics to work with the power of food, lifestyle and environment to change an individual's health outcomes.
Thank you so much. It was a steep learning curve for me and one that I found to be very valuable.
Not only has this helped me immensely in the workplace (and will continue to make a difference), but it's also made a difference in my personal life and relationship with those close to me.  I still have lots to do and learn, but am feeling far more confident about myself and the future.
Juan Lombard
Merchandise Executive
Sportsman Warehouse
Oh! We are still reeling!! It's going to be institutionalized from our side – Helen the students are still talking about how we changed their paradigm – it's what it means to do this. We are thankful and grateful to you.
Joy Pietersen
Mentor and Residential Educational Specialist
University Stellenbosch
I wanted to write a special mail to say how wonderful my experience with you as coach was. I remember your words of advice, and my own discoveries every day, and I really feel that your coaching has impacted my life in such a positive way. Thank you so much.
Helet Potgieter
Private Client
Working with Helen is an amazing experience. She has helped me change things about myself and how I interact with others to achieve my career goals. While everyone's journey is unique, Helen's greatest strength is her ability to help you unravel and define that journey.
I am so grateful to have met her and to continue having her as a coach and mentor.
Nabeela Essa
CIO Steinbuild
Helen was excellent at helping me surface issues… Her techniques offered good ways to address these and, with practice, change behavior. Helen is a good listener, which was tested to the limit as I regularly include far more information than is required and tend to connect many subjects together. I have found that following my time with Helen, I am able to focus, be more concise and to listen for what is expected of me. I will continue with the exercises we identified and are confident that I am on a good path to maintain more effective behavior to achieve my goals.
Colin Cullis
Product Owner: Talk at Primedia
Thank you for navigating and being part of this journey with me. You constantly required me to ask the difficult questions of myself which was incredibly healing.
Fiona Ssemanda 
Head of Growth, Direct Axis
Thank you for your valuable gift to us; it will be a trigger for personal and interpersonal growth. You handled the session very professionally and sensitively, have a deep understanding of the Enneagram, giving many real examples, always allowing us to share and involve ourselves. The report is useful for reflection and growth going forward.
Rod & Lynne 
Private Clients
As part of the Markham leadership team, we had a great professional experience working with Helen on both team and individual mentor and mentee engagement sessions.  Markham is part of a larger corporate organisation (TFG), and we rely on the expertise of consultants like Helen to support us to grow our leadership pipeline. This particular project focused on developing a few teams to enhance their team dynamics. The value added was immense and we look forward to TFG working with Helen in the future.
Janine Scullard
Head of HR, Markhams
Gaining insight into the overall team profile and how that could be perceived by our stakeholders was extremely valuable. It highlighted a blind spot that we were potentially not aware of as well as simple changes we could introduce to address this. I particularly enjoyed the manner in which Helen facilitated the session and the way she brought in the quieter voices.
Malika Kalam
Head of Product Development, Direct Axis
I wanted to write a short note to express my appreciation for all the work you did with the Markham team. Your insight is truly valued and we will do our utmost to
adhere to the process you laid out for us.
Travell Rees
Head of Markham
 Helen's coaching and facilitation enable transformative growth for individuals and teams to become more effective and cohesive. What makes a difference is Helen's ability to create a space of trust where people feel comfortable to share openly and honestly. Working with Helen I have greater self-awareness and understanding of how my team members react and handle situations. Helen will take your team on a journey that explores your individual and team Enneagram profile, quality of relationships, communication styles and triggers – and as a result, the quality of team relationships grow and communication improves. I would highly recommend other leaders invest the time and resources into their teams. The impact of Helen's workshops is felt both personally and professionally and in my experience is often a highlight team members refer back to.
Sarah Arnold
Director, Product Innovation, GVI
Through Helen's coaching, help and guidance, I could recognize in both my personal and professional life how I could improve myself as a leader. This is also true for the wider Sunglass Hut South Africa leadership community, who have been fortunate to work with Helen throughout several years. Helen's helped many leaders identify blind spots, ways to lift their teams and identify skills they did not know they had – all leading to increased motivation and better results.
Through the use of the Enneagram, we understand each other better and know what makes colleagues "tick". It's helped me and my leaders to unlock very powerful thoughts into how we each show up and are being perceived by others. The tool brings an especially strong bond to teams, where I've noticed more patience, respect and collaboration.
I would highly recommend Helen: she is a careful listener, incredibly effective in helping you identify what is really important, alongside an innate ability to help you stay focussed on what is important to yourself and those around you.
André Kitshoff
MD / Luxottica, South Africa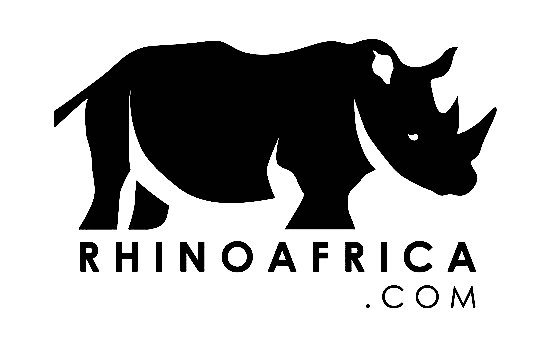 Helen During
finding your fingerprint